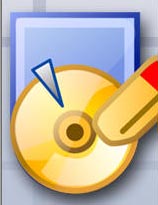 Microsoft has developed an improved version of the
Cipher.exe tool
, offering an important new option – the ability to permanently overwrite (or "wipe") all of the deleted data on a hard disk. This would
overwrite all of the deleted data
and provide for better security.
System administrators and engineers can also use Cipher.exe to encrypt and decrypt data on drives that use the NTFS file system and to view the encryption status of files and folders from a command prompt.
If you try to wipe a
FAT32 volume
, you will not receive any errors but the data will not be overwrited permanently.
More details on cipher are available on
Technet site
and it could be downloaded from:
here
I'm not so sure if it effectively wipe the files permanently, I tried with some undelete program (e.g.
restoration
) and I was able to restore some file